In our inhouse or online trainings and courses we impart knowledge with practical application of statistical methods using real examples. The basics are universal and independent from software. On the other side we can train espacially the handling of Visual-XSel. Daily rate for training and conditions for hourly rate on request. The number of participants should not be more than 12. It includes courseware as PDF. The participants will get a temporary free-code for Visual-XSel. Reduced prices in combination of trainings and software are possible. All our trainers have many years of professional experience, all methods are explained based on real practical examples. Who are our customers who rely on us?
Reliability & Weibull – 2 days (inhouse or online)
Our classical most booked training:
Statistical basics a terms of Weibull
Creating a Weibull-chart
Interpretation of the characteristics
Comparison of distributions and mixed distributions
Sudden-Death and suspensions (non failed parts)
Woehler-chart and combination with Weibull
Acceleration tests with higher load and temperature
Guaranteed minimum reliability
Tests with and without failures
Regarding unexpected failures
Evaluation of failures in the field (in use)
Prognoses, Candidates and "Schichtlinien" e.g.
Customized evalutaions
Prebook for online training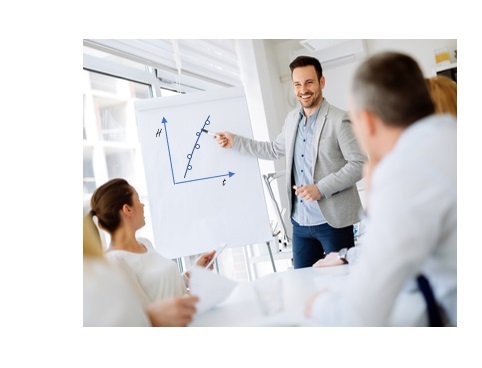 Design of Experiment & Data Analysis – 2 days (inhouse or online)
The contents of the training are:
Statistical basics a terms of DoE
Introduction in the System Analyses
Cause effect diagrams
Pareto-Analyses
Developing robust systems
Types of statistical experiments
Definitive Screening Designs and D-Optimal
Determination of interactions
Evaluation with Stepwise Regression
Problems with high deviation and correlations
Interpretation of the characteristics
Transformations
More responses and optimization
Customized evalutaions
Inquire training …
Prebook for online training
Measurement-System-Analysis  &  Process-Capability 2 days (inhouse or online)
The content of the training are:
Normal distribution and other statistical distributions
Testing for distributions
Determination of machine and process capability
Measurement System Analysis (MSA)
History and standards
Relationship between process dispersion and measurement uncertainty
Statistical foundations of the MSA
Classic methods 1, 2 and 3 (Gage R&R)
Procedure according to VDA 5 / ISO 22514-7
Importance of calibration
Discrete features
Overview of procedures
Customer-specific problems
Inquire training …
Prebook for online training
System- and Fault-Tree-Analysis – one day (inhouse or online)
Both for problem solving and for prevention, a system analysis is extremely important. What good are the best designs if you use the wrong parameters? Cause-and-effect diagrams with intensity relationship matrix, Pareto principle, determination of independent groups, etc. are treated. Introduction to fault tree analysis (qualitative or quantitative). Determination of failure rates and critical paths. Connection to the FMEA. Switching between action diagram and FTA. Import of existing structures.
Inquire training …
Consulting & Methodological support
CRGRAPH supports you with your problems, carries out evaluations for you, or creates company-specific evaluation templates. A combination of training and a later workshop is ideal to enable you and build up your own competence.
SixSigma, DFSS, Green- und Black-Belt-Trainings
Lean Six Sigma … Design for Six Sigma DFSS …